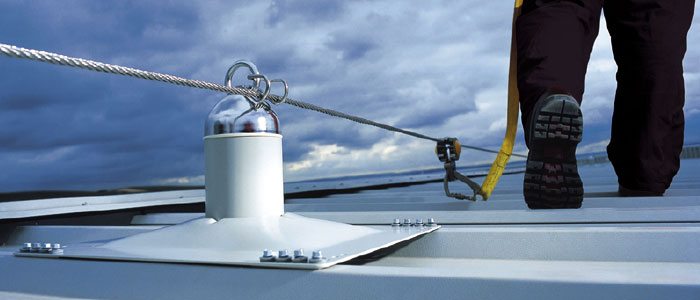 Latchway and Eye Bolts for Window Cleaning
If your building requires Class A1 anchor devices, often referred to as 'eye bolts' or 'window cleaning eye bolts' for high level operations then our operatives are fully trained to use them utilising the correct safety harness conforming to BS EN361 and safety lanyards conforming to BS EN 354/355/358) (Work Restraint, Fall Arrest & Work Positioning).
With many duty holders now employing collective fall protection systems and meeting their legal obligations by following the hierarchy of controlsJ.V Price Ltd  offer installation and maintenance contracts through one of our service partners making it possible to offer a combined service butoverseen by one contractor.
We believe this is the best option for you as it eliminates poor communication issues and makes the working practice safer to have the company that uses the fall protection systems also overseeing the service and maintenance contract.
Please have a look under additional services for further information.
Work at height health and safety information – http://www.hse.gov.uk/work-at-height/index.htm
Latchways and eye bolts ManSafe fall protection systems = http://www.latchways.com