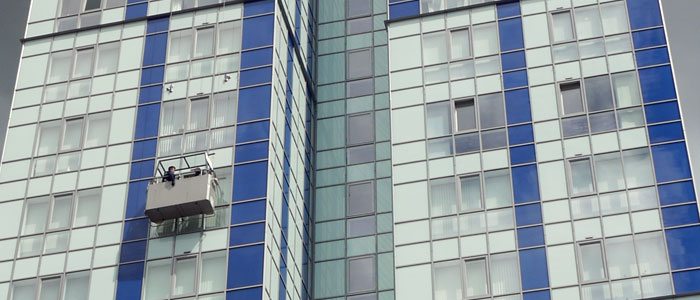 Commercial Window Cleaning Specialists
J.V. Price Ltd was originally founded as a high level window cleaning service for London, now we specialise in commercial window cleaning and are experts in all aspects of window cleaning, we pride ourselves on being able to reach any glazing, regardless of its location due to the window cleaning tools, knowledge and techniques that we use. We have grown to now deliver national window cleaning contracts covering areas including, Manchester, Birmingham, Cardiff, Portsmouth, Milton Keynes, Peterborough, Luton and Reading.
First impressions count to anyone who visits your property. Businesses take pride in their appearances and we as commercial window cleaning specialists can help with this. We will endeavour to guarantee the windows protecting your business gleam in providing a professional window cleaning services that help support you.
We work effectively and efficiently to offer realistic and competitive costs, using the very latest window cleaning equipment and access techniques.
Call us today for a free quote: (01442) 831777