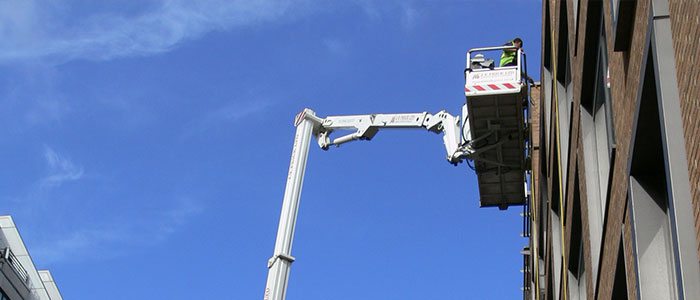 Gutter Cleaning & Gutter Maintenance
The guttering system on your building forms an integral part in ensuring your property has adequate means to effectively disperse rainwater. If this commercial guttering is neglected and blockages are allowed to form there is a real danger of water damage to both the fabric of your building and any goods and equipment held inside.
Has your commercial building had its gutters cleaned recently?
If your commercial property suffers water damage due to a lack of maintenance on its gutters your insurance company may hold you at fault leaving you unable to recoup any loss.
J.V. Price Ltd are specialist in commercial gutter cleaning. We successfully clean thousands of metres of commercial guttering each year. In addition to one-off restorative gutter cleans we offer annual or six-monthly maintenance cleans on a contract basis.
Place your guttering in safe hands…call J.V. Price Ltd
J.V. Price Ltd are experts in the cleaning and maintenance of commercial guttering. To arrange a site survey and competitive quote contact the high level gutter cleaning specialists on 0845 24 121 24.
Commercial gutter cleaning involves working at height and for that reason must be undertaken professionally and above all else safely. Prior to any gutter cleaning taking place we will supply you with a full set of Risk Assessments & Method Statements.
The methods we use to clean commercial gutters include:
Cherry picker up to 45m working height
Spiderlifts – for narrow access or rough terrain
Scissor lifts
The GutterVac System
Roof-Valley walk systems
Depending on the type of guttering, the degree of blockages and the access around your building we will find the best method to clear your guttering effectively.
For guttering which has not been cleaned for a long period of time it is usually the case that using powered access to the gutter line is necessary in order to clear all debris effectively.
However, where guttering is cleaned annually we can use the GutterVac system. This method utilises pole mounted CCTV cameras to survey your gutters, then we are able to clean your guttering from the safety of the ground, reaching upto 48ft high, using our powerful vacuum system.
Call us today for a free quote: (01442) 831777